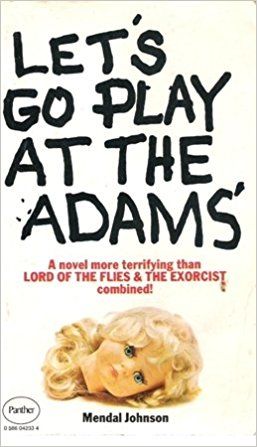 I'm reading a good book at the moment: 'Paperbacks From Hell' by Grady Hendrix, a lavishly illustrated history / guide to the horror fiction of the 1970s and 1980s. My must-read list is mutating and growing like radiation-afflicted crabs, while the shots of lurid, dog-eared covers are acting like a Proustian time machine to my childhood. It is, as they say, all good. Apart from in one crucial respect.
I used to own lot of the books pictured and, reading about them now, I'd love to revisit them. But I can't, because there was a particular house move in 1996 where I boxed up tons of novels and took them to the paperback-book recycling bin at Sainsbury's car park in Market Harborough. It must have been a significant visit because I can still remember the time of day, dusk, and how I felt at the time, which was not all regretful or reluctant, just excited, because I had a great new girlfriend, a new job in thatthere London, and I was in virtually every respect of my life starting again.
That was 21 years ago. We married, had children » Continue Reading.